As some of you are aware I have been a fan of Koda Kumi since she sang the theme song for the popular game Final Fantasy X. Through YouTube and Wikipedia updates I have been able to listen to her songs and continue following her.
For those unfamiliar with Miss. Kumi, she has released 7 studio albums with an 8th on the way, 4 Compliation albums with a 5th also coming soon and 7 number 1 singles.
Koda Kumi has been writing/co-writing her own songs for a good few years now and it's fair to say she's a very busy lady. Back in late 2005/early 2006 she did a project where she released one single every week for 12 weeks and she done extremely well, and has been doing well since. With her growing popularity, she has managed to win awards such as "best video", "best album", "best artist", and has even won awards for "best style" and won the title of "Nail Queen". Freakin'
Nail Queen
guys. (Truth be told, her nails
are
art, though her real nails must be dying underneath...!)
She has covered a range of music styles such as Pop, Hip-Hop, R'n'B, Dance and even Rock. Love her or hate her, you can't say she's boring. Some say she's the Lady GaGa of Japan and I can see where they're coming from - although her outfits and stage shows aren't as (excuse my choice of wording) weird as Miss. GaGa's, Koda Kumi isn't afraid to play with her sexuality, clothes, hair, music and indeed...nails.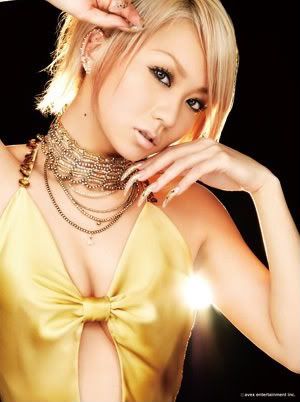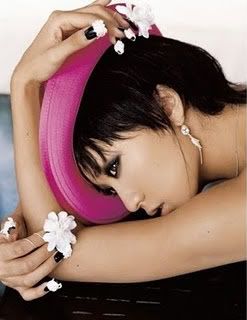 And last but not least, Koda Kumi and Lady GaGa together!
Koda Kumi's latest single from her latest album "Universe" is called "Can We Go Back" and is one of her rock attempts. I think it's one of her best vocals and check out the video below - there's a dance routine about halfway through that's rather Michael Jackson in fashion and choreography. The song and the dance break don't entirely go in my opinion - I'm not sure if the dance break is part of the song or something implimented into the video, but heyho.
Anyway, here is the video for all you J-Pop geeks, and the two videos below are her other attempts at the Rock genre. Unfortunately for some reason everytime I post a video that works on YouTube it says the video can't be played due to terms of violation when I post this blog, so I'll have to give you the links instead, I'm afraid!
Koda Kumi - Can We Go Back (2010)
Koda Kumi - Selfish (2005)
Koda Kumi - Ningyo Hime (2007)